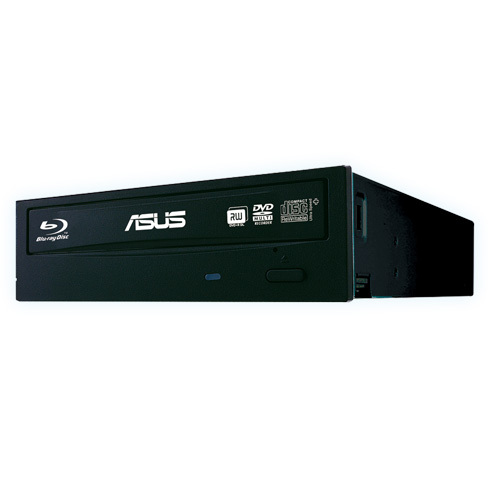 This internal BD/DVD/CD writer will write up to 16x on BD-R media, for the creation of a 25GB disc in as little as 8 minutes. It allows users to author high-definition Blu-ray movies, or to use Blu-ray media for high-capacity data storage. One BD-R DL disc will hold the same amount of data as 10 single-layer DVD discs. This drive will read and write single and dual layer BD-R & BD-RE discs, and read/write most DVD and CD recordable media formats. It also supports the new M-Disc standard, allowing archival of data on supported blank media for much a longer storage lifetime than traditional discs have allowed.

Note that this drive does not come with software. DVD playback is built into Windows 7, but Blu-ray movie playback is not - so if you need that capability make sure to add a supported playback software option such as the Cyberlink PowerDVD software we carry.

Jon Bach (President) Says:
The cost of a blu-ray drive has come down so much that it makes a lot of sense to include with a new PC, even if just for future proofing. I put one in my last PC. I seldom use it, but I don't regret the purchase. I like that the option is there. The blu-ray burner could be useful for backing up to a blu-ray disc, but those discs are still pretty expensive.

Jeff Stubbers (Tier 3 Consulting Lead) Says:
This optical drive features M-disc, & BDXL disc support.

M-disc uses a different rock-like medium for discs which purports to keep data saved for up to 1,000 years! I have no idea how you could test this personally, but nice to know the data will last as other optical disc mediums have proven to lose data over time. Just make sure you purchase M-disc blank media to use this feature.

This drive also supports BDXL Blu-ray media allowing up to 128GB of data storage on one disc - provided you use the appropriate blank Blu-ray disc media of course. This is a great way to store a lot of data on disc. Use just (1) 128GB BDXL Blu-ray disc instead of (27) single-layer 4.7GB DVD discs to store the same amount of data!

Christopher Crader (Customer Support) Says:
Blu-ray burners are about the only optical drive I'd consider getting internally. Even then, though, I'd recommend going without and getting an external drive. Just hook it up when needed.
Note: Blu-ray playback software must be purchased separately.
Model: Asus BW-16D1HT
Specifications
Brand
Asus
Buffer Size
8MB
CD Access Time
150 ms
DVD Access Time
160 ms
BD Access Time
180 ms

Capabilities

CD Reading
Yes
DVD Reading
Yes
CD Writing
Yes
DVD Writing
Yes
Dual Layer DVD Writing
Yes
Blu-Ray Reading
Yes
Blu-Ray Writing
Yes
Lightscribe
No

Maximum Speeds

CD Read Speed
48x
DVD Read Speed
16x
Blu-Ray Read Speed
8x
CD Write Speed
48x
CD Re-Write Speed
24x
DVD Write Speed
16x
DVD Re-Write Speed
8x
Dual Layer DVD Write Speed
8x
Blu-Ray Write Speed
16x
Blu-Ray Re-Write Speed
2x

Dimensions

Net Weight
0.826 kg (1.8 lbs)