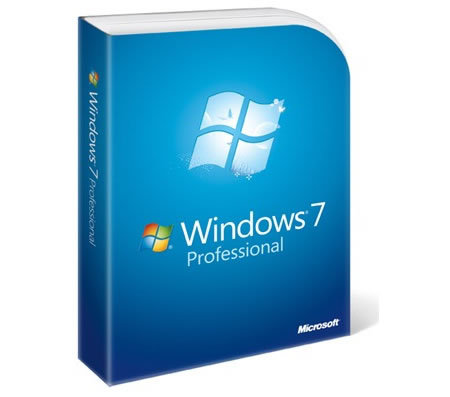 Microsoft's Windows 7 operating system features several different versions.

The Professional version includes all the basics, and some more advanced features. This includes Remote Desktop, Windows XP Mode, Domain Support and Backup & Restore. This version does not include multi-language support or BitLocker.


Jon Bach (President) Says:
I loved Windows 7, but it is starting to show its age. Technically it is still supported, but I believe that it is quickly becoming an afterthought for Microsoft. In addition, we've experienced overwhelmingly lack-luster enthusiasm from hardware manufacturers about spending much time on writing drivers for Windows 7. The lack of dedication from both Microsoft and hardware manufacturers has created a recipe for a bad time. While *technically* supported, the experience of running Windows 7 is not so good these days, at least on modern hardware. Everything is intended for Windows 10 now. I was just as big a fan of Windows 7 as anyone, but the time has come to move to Windows 10.

Jeff Stubbers (Tier 3 Consulting Lead) Says:
With the release of Windows 10, Microsoft announced that users of Windows 7, and Windows 8 would be able to upgrade to Windows 10 for free - provided they act within the first year Windows 10 has been released. Windows 10 was released on July 29, 2015. So it appears that users have until July 28, 2016 to get the free upgrade to Windows 10. After that date it looks like Microsoft will charge Windows 7 and Windows 8 users to upgrade to Windows 10.

Christopher Crader (Customer Support) Says:
Windows 7 is a solid upgrade to Windows Vista and a revolutionary upgrade over Windows XP. If you are building a modern system, to get the best performance and greatest security, I recommend Windows 7 hands down. Windows Vista was actually a pretty solid upgrade over Windows XP, but some major security changes, somewhat steep hardware requirements for its time, and driver glitches plagued its user base in a way that left many with a bad taste in their mouth. With Windows 7, the security changes were mellowed to make things a little less of a hassle, the hardware available improved, and manufacturer support improved, making for a much better driver environment.
Anybody switching over from XP, keep in mind that Windows 7 (and Vista) use an improved security model, which does restrict things a little bit. While an administrative user is still administrator, there are occasionally extra steps required to make changes to the software. For example, if a program requires administrative access, at default security settings, you'll need to right click the program or shortcut and specify that you want to run it as administrator.
Of the three versions of Windows 7 available, I tend to recommend Windows 7 Professional for folks who might want XP Mode, run the system on a domain, or intend to use more than 16GB of RAM.

Chris Stephens (Vice President - Operations) Says:
I have used every version of Windows since 3.x and this has been by far my favorite version of this OS. The stability of Win7 has been impressive to me, I have never had a "Blue Screen of Death" with this version. I like that Win7 is pretty simple to navigate and is highly stable, it's going to take a lot to get me to upgrade.
Model: Microsoft FQC-04649
Specifications
Minimum Specifications

CPU
1 GHz
RAM
2 GB
HDD Free Space
20 GB
Graphics
DirectX 9 graphics device with WDDM 1.0 or higher driver

Maximum Specifications

Physical Processors
2
Logical Processors (CPU Cores)
256
RAM
192 GB