Most of my day is spent talking to customers on the phone, over email, and sometimes in person at events or personal visits. I collect feedback about our products and services and take it back to the management at Puget Systems so that we can learn what's working and what we need to improve.
I'm usually the one asking the questions but not always. Over the course of a few months, I will field dozens of questions about our products. Sometimes customers will ask for a recommendation, and I'm happy to share my knowledge if I feel I can help. To that extent, I've gathered a few of the most popular questions customers ask me and decided to provide answers in the form a blog post. So let's get started.
The Personal
Your byline on the website says you are a Customer Experience Engineer. What exactly do you do?
I collect feedback from our customers, organize it, and present it to the team at Puget Systems. This is one way we improve our products and services. I also work with customers to create Case Studies, monthly Newsletters, and perform marketing and consulting tasks.
How long have you worked at Puget Systems? How did you get hired?
I joined Puget Systems near the end of 2011. I started in production building computers, and then moved to sales. Colleagues like Ruben and William showed me the ropes along the way, and I benefited greatly from their willingness to share their knowledge.
Although I lived less than five miles from Puget Systems, I had not heard of them until I came across a review in Maximum PC that happened to list their address at the end of the article. I emailed the company and was surprised when I heard back from the owner, Jon Bach.
What is the best way to get a job at Puget Systems?
Bookmark our Careers page as this is where open positions get listed. I don't perform any of the hiring duties so I'm hesitant to give specifics about how to get hired, but I'll provide my take a few traits and skills that might help you stand out. Do you enjoy helping others succeed? Sure, we build computers, but what sets Puget Systems apart is the degree we get to know and understand our customers. That's our not-so-secret sauce. I also believe it helps to have a passion, and it doesn't have to be computers. I know employees who are passionate about cars or coffee or photography or gaming. Diversity is one of the strengths of Puget Systems.
What kind of computer do you use?
I've had a Puget Systems Serenity sitting at my feet for the past 7 years. I've upgraded the storage and graphics card but have otherwise left it stock. This is the first computer I've owned that's basically silent, even when gaming. Below is my son playing Fortnite with his friends.
The Technical
Can you recommend a backup solution?
I can tell you what works for me. I subscribe to Microsoft Office 365 Family which comes with 1TB of storage for each person in my family, up to six people. That's enough to store my most critical documents and photos along with some smaller videos. If someone were to physically take my computer from my home, I'd still have access to my most important files.
As a secondary backup solution, I use the Backup and Restore feature in Windows 10 to create a system image. I then backup that image to an external drive. How often do a take a new image? Usually whenever Microsoft releases a major update to Windows 10. By taking a full system image, I can get back up and running quickly if Windows stops working.
These are the two options that have worked for me going on 10 years. But honestly, the best backup solution is the one you will use!
Can you recommend a printer, WiFi router, monitor, keyboard, mouse, etc.?
Maybe, but so many of these choices come down to personal preferences. I really dislike printers, but they are a necessary evil with kids at home, so I use an HP OfficeJet Pro 8035 because it prints color, scans, copies and most important, allows my kids to print to it from their phones. I generally trust the reviews at The Wirecutter, and they recommended the 9015, which does everything mine does, but a bit faster.
I don't feel that I know enough about WiFi routers and monitors to recommend a specific model. I've had good luck with Dell monitors and have two on my desk now. I have my eye on a Netgear Nighthawk WiFi router to replace my aging Airport Extreme.
I love clicky mechanical keyboards, like my Corsair K95. It's huge, it's loud, it has 18 macro keys, and I love it. As for mice, most have too high of an arch for my hand. I found a Logitech G602 that's been working well for the last year. It's geared towards general purpose computing rather than gaming with a DPI range from 250 to 2500.
Do you plan to offer laptops again in the future? Can you recommend one today?
I'm not aware of any plans at Puget Systems to offer laptops again. When I travel, I use a MacBook Pro from 2014. Several employees at Puget Systems use Microsoft Surface laptops, and seem to enjoy them. But over the past decade, I've only used my MacBook Pro and an older IBM ThinkPad at my last job. I like laptops only marginally better than printers, and much prefer to do my work on my Serenity.
Why do you offer mostly Intel chips? What do you have against AMD?
We love competition because it drives innovation and keeps prices in check. So we are thrilled to see AMD back in the game with their latest Ryzen and Threadripper chips. If you do a search for AMD on our website, you will see that AMD is back in a big way! We are now offering AMD on a number of our Recommended Systems including those tailored for Lightroom and Pix4D.
One thing to keep in mind is that Puget Systems values performance, but not if it sacrifices reliability. We strive to sell the best performing and most reliable systems we can build which means testing all components related to individual platforms. We sell complete systems, so in order to offer a new CPU, it must be supported by reliable motherboards, memory and so on. It must also be available! All this takes time for test and validate before we feel confident enough to offer it for sale.
The Eclectic
What chair is Matt using in the Smarter Every Day video?
I believe we have a few of these chairs around the office, but most questions center on Matt's chair! The chair is the WorkPro Quantum 9000 that looks more expensive than it is.
Do you work with Houston? Is his beard real? When is he going to build on Twitch again?
Yep, I work with Houston. He's even cooler in person. And yes, his beard is real. I'm not sure when or if Houston will live stream on Twitch again, but I will pass along that you enjoyed his stream.
How come you don't do any advertising?
Well, I'm hesitant to speak on this topic, but we do get our name out there in other ways such as sponsoring events, working with professionals like Mike Pecci and Valentina Vee, and working with content creators who value the type of products we build. It's not that we dislike advertising, but we prefer to use our limited resources to build relationships instead of running expensive back-of-the-magazine or TV ads.
Are you guys OK up there in Washington? Are you able to keep your doors open for business during the coronavirus lock down?
We are doing well. And yes, we are open for business. Jon Bach covered a lot more details in his latest blog post.
When in Seattle on business, can I drop by and see your operation?
Of course. We don't know when we will be back to normal, but when the virus passes you are welcome to stop by for a quick tour. Just give us a few days' notice.
That Dr. Kinghorn seems really smart. He writes a lot, and most of it goes right over my head.
Yep, yep. He's our resident mad scientist. I wish more people had the chance to speak with Don, because they would find him to be very down to earth. While he's academic writer at heart, he also has a way of describing his work in a much less intimidating fashion.
Till next time!
BN
Why Choose Puget Systems?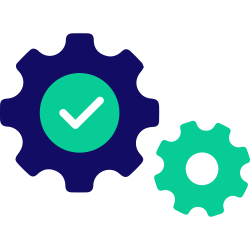 Rather than getting a generic workstation, our systems are designed around your unique workflow and are optimized for the work you do every day.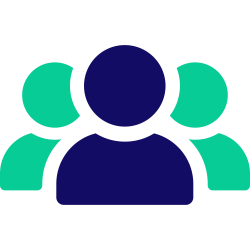 We make sure our representatives are as accessible as possible, by phone and email. At Puget Systems, you can actually talk to a real person!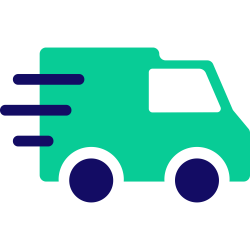 By keeping inventory of our most popular parts, and maintaining a short supply line to parts we need, we are able to offer an industry-leading ship time.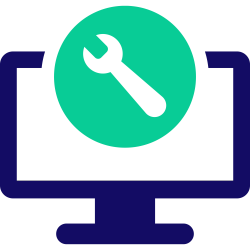 Even when your parts warranty expires, we continue to answer your questions and even fix your computer with no labor costs.
Click here for even more reasons!