High RAM Workstation for Adobe After Effects
This AMD Threadripper system offers great multi-frame rendering performance in After Effects along with lots of system memory and VRAM to help the rest of the hardware keep up.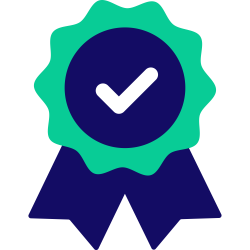 Puget Labs Certified
These hardware configurations have been developed and verified through frequent testing by our Labs team. Click here for more details.
Overview
With the advent of multi-frame rendering in After Effects, higher core count processors can be better utilized and result in substantially better performance. This Threadripper-based system offers the best MFR performance available, combined with up to 256GB of system memory and video cards with lots of VRAM to help the rest of the hardware keep up.
For connectivity, this system has numerous USB ports, including two USB 4.0 ports in the rear, and 10Gb wired networking capability. It also has expansion room for a Blackmagic DeckLink video monitoring card or other add-on cards if desired.
Not sure what you need?
Tell us your situation and one of our experts will reply within 1 business day to help configure the right workstation for your workflow. If you don't see what you are looking for here, check out our other systems for more options.