Single GPU Tower Workstation for Machine Learning / AI
Desktop workstation optimized for running generative vision models like Stable Diffusion as well as Linux-based machine learning and AI development work.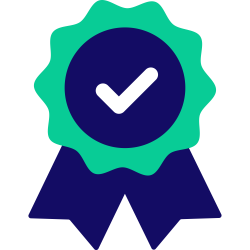 Puget Labs Certified
These hardware configurations have been developed and verified through frequent testing by our Labs team. Click here for more details.
Overview
This mid-tower workstation is a great entry point for working with generative vision models in Windows or getting into ML / AI development and model training in Linux. The core system specs are based on the configuration we used here in our lab for testing Stable Diffusion. Several powerful NVIDIA graphics card options are available from both their GeForce and professional RTX product lines. If you are using Automatic 1111, we strongly recommend installing the TensorRT extension to get the best performance.
Not sure what you need?
Tell us your situation and one of our experts will reply within 1 business day to help configure the right workstation for your workflow. If you don't see what you are looking for here, check out our other systems for more options.