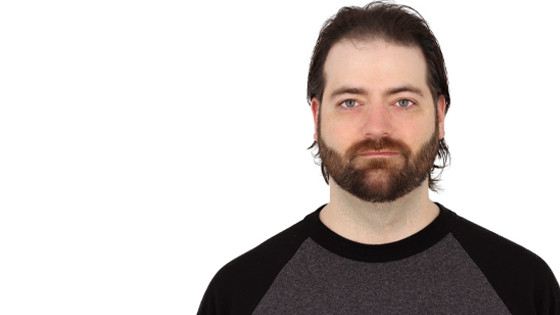 John D.
senior production technician
12 years with Puget Systems
John is a Senior Production Technician working primarily in Assembly putting together our systems and helping provide guidance, instruction and training for his teammates. He's been with Puget Systems since 2008 and says he joined the team initially because assembling high-quality, custom PCs seemed like something he would enjoy. He'll tell you he's stayed because of the people, the values, and the ability to contribute ideas and have meaningful input into the company and our product. In addition to being a computing enthusiast, John is an avid hockey fan.
HOMETOWN:
Seattle, WA
---
John D.'s Recent Comments:
John D. (Senior Production Technician) Says:
The Gigabytle X299 Designare is a solid X299 board with support for up to three dual-slot GPUs and a good array of rear-panel connectivity. It even has built-in dual Thunderbolt 3 ports and two gigabit Ethernet ports, which saves a couple slots worth of potential expansion cards. Large heatsinks for the chipset and voltage regulators round out the package, and there are even dedicated heatsinks for all three M.2 slots!

John D. (Senior Production Technician) Says:
This is the version of the Noctua 120mm tower cooler that works with Socket 115x systems. I've been really impressed with the performance from this line of coolers. The performance is excellent with great reliability and very little noise thanks in large part to the high quality fan Noctua uses.

John D. (Senior Production Technician) Says:
I personally own a slight variant of this keyboard. It is extremely nicely built with a heavy aluminum top panel. The built-in media controls are handy, the volume wheel feels nice to use, and the integrated USB 3.0 hub is more convenient than I had expected. It uses genuine Cherry MX switches that are a pleasure to type on.

John D. (Senior Production Technician) Says:
Micca's made a nice, affordable USB DAC in the OriGen G2. It draws power from the USB port so installation is as easy as just plugging it in to your PC. Output is selectable via switch between the front headphone outputs and the rear line-out. The line-out is also affected by the volume control, but do be aware that it is not amplified--you will need to connect to either a separate amplified or powered speakers. The headphone output sounds very good and has pretty decent power. There is a high/low gain switch that should cover most needs, but if your headphones are particularly difficult to drive it may be worth looking into a more powerful amplifier unit with dedicated power input.

John D. (Senior Production Technician) Says:
The M-Audio Super DAC is a very attractive option as an affordable upgrade if you find your onboard audio output leaves something to be desired. It has convenient controls with both 3.5mm and 1/4" headphone outputs, a switch to select between headphone and rear outputs, and support for up to 24-bit 192kHz output. It supports bus power, so no additional power input is required. The rear outputs are controlled by the main volume knob, which is very convenient for powered monitors that don't have easily accessible volume controls. What I like most is that to my ears, the sound quality is on par with much more expensive units. My only real warning is that there is probably not enough power in the headphone output for particularly high-impedance or very inefficient headphones.

John D. (Senior Production Technician) Says:
The Objective DAC and Objective 2 headphone amplifier circuits are designed for the most accurate audio reproduction possible. This version from JDS Labs combines both units into one sturdy, compact package. It's fully plug-and-play up to 24-bit 96kHz without the installation of any additional drivers. Switchable gain modes allow for use with efficient low-impedance headphones while still having plenty of power for high-impedance or inefficient planar phones--this is a great option if you need some extra juice. Note that the rear outputs are direct lines from the DAC--they're always-on and unaffected by the volume control.

John D. (Senior Production Technician) Says:
This is a decent, functional sound card. That said, given the lack of advanced features, I would seriously consider just using the motherboard's built-in audio chip, as those are generally of pretty good quality these days. Where I would recommend this card is if you need audio output on a server board that lacks a built-in audio controller.