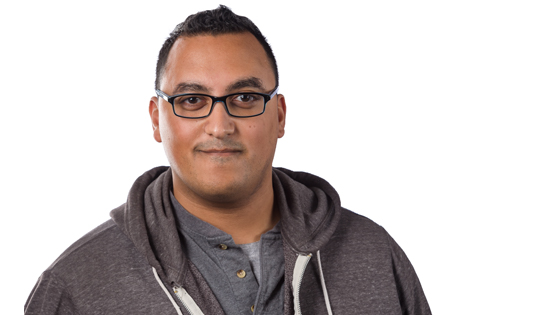 Geno Rosario
technology consultant
THEN: - before Puget -
Geno spent 9 years both working for Apple, then working for Microsoft

NOW: - here at Puget -
Geno is a Technology Consultant, with a background in both Technical Support and PC Repair. Geno joined the team in 2016 as a Support Technician, and in 2018 moved to the Consulting team.

MY FIRST COMPUTER:
Geno's first machine was an 8088 with a massive, 5 1/4" 10MB hard drive. Windows wasn't a thing yet so when he was 11 he taught himself how to make an extended batch text menu that functioned as his text-based UI for DOS. He's been building computers all of his life ever since.

MY DREAM COMPUTER:
"It's probably the one I built last year! 8700K + 1080GTX + M.2 SSD Game Drive"

RECOMMENDED SOFTWARE/GAME(S):
In 2019, Geno is working more with Ableton Live & Geno has been playing Destiny 2, Overwatch (Competitive), new playthroughs of Final Fantasy 7, 9, 10, & 12, & Metro Exodus, with some Division 2 sprinkled somewhere in between.


HOMETOWN:
Boston, MA