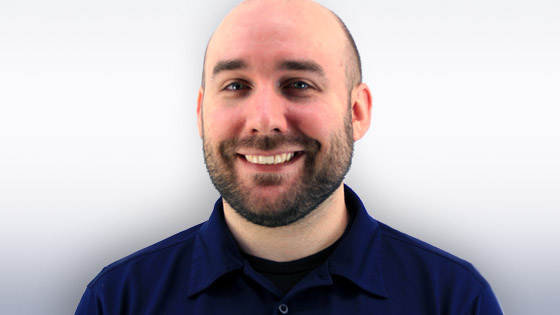 Scott Denoff
production technician
LPI Linux Essentials Certified

THEN: - before Puget -
Electronics in general have always been a passion of mine, fixing half-broken gadgets and tinkering with PCs since I could hold a screwdriver. Once I started building my own systems I started doing tech support for family and friends, from there it's just been a steady upward climb.

NOW: - here at Puget -
Every day there's something new to solve or troubleshoot, from finding a bluetooth driver that breaks media player to just simply replacing a video card. I provide support and repair services for Puget Systems computers, being able to interact with customers and physically get my hands on issues are the greatest parts of my job.

MY FIRST COMPUTER:
The first computer in my home was a Cyrix 486SRX2 with an external 1x CD-ROM drive, and it was amazing. The first computer I built all by myself was an Intel P3 733Mhz system.

MY DREAM COMPUTER:
My dream computer would be a top tier gaming machine with the power to handle anything you run at the highest resolutions available.

RECOMMENDED SOFTWARE/GAME(S):
Google Chrome, Winamp, WinDirStat, CCleaner, Steam.

LIFE: - outside Puget's walls -
When I'm not sitting in front of my computer playing games with friends you'll find me in the pool at the gym listening to some random podcast on my waterproof headphones.
HOMETOWN:
Richmond, VA