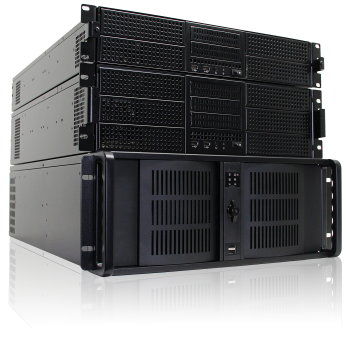 Built by Puget Systems. Designed by you.
Summit Server



The Puget Systems line of Summit Servers is designed to be powerful and flexible. With a maximum number of 5.25 inch drives possible, the front bay configuration is flexible to be used in many ways. We then back up that flexibility with carefully tested cooling and power supply to ensure stable operation with even the most extreme configurations. Our Summit Servers come in back rackmount and tower configurations. If you are looking for even more selections and flexibility, check out our custom servers configuration tool.
Note:
You will see a

next to our most popular parts.