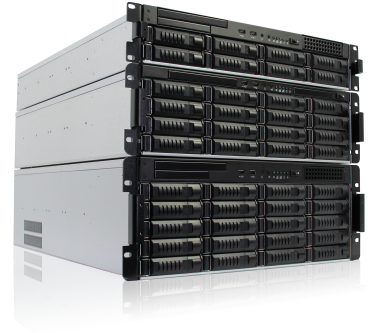 Built by Puget Systems. Designed by you.
Summit Storage



Our Summit Storage servers are built for one thing alone -- to hold large amounts of data safely with excellent performance. With rackmount options from 2U to 4U, our servers can hold up to 20 externally hot-swappable drives, with an additional two drives internally. Each configuration is carefully tested cooling and power supply to ensure stable operation with even the most extreme workload. If you are looking for even more selections and flexibility, check out our custom servers configuration tool.
Note:
You will see a

next to our most popular parts.